The leading health and wellness brand—with its breaking food and restaurant news coverage, healthy eating guides, and proven "no-diet" weight loss strategies—is now the world's #1 nutrition website and one of the top five food outlets in the U.S. The site's expert- and research-backed tips, shopping lists, and nutrition guides help you make healthier eating choices every day, whether you're shopping at the grocery store, cooking at home, ordering at a restaurant, or eating on-the-go. Oprah called Eat This, Not That! "a great guide everyone should get" and Ellen DeGeneres said, "Eat This, Not That! will freak the weight right off of you!"

Inspired by The New York Times best-selling book series with more than 8 million books sold worldwide and written by award-winning author David Zinczenko, Eat This, Not That! currently reaches more than 110 million annual users. According to ComScore, Eat This, Not That! has a total larger audience—and a faster rate of traffic growth—than many leading health and wellness competitors, including Self, Prevention, Eating Well, Food52, Everyday Health, The Healthy, Cooking Light, VeryWellFit, and Greatist.

The Website
The Website
Eatthis.com covers all things nutrition, including:
Weight Loss
Healthy Eating
Food & Restaurant News
Supermarkets
Menu Guides
Delicious & Healthy Recipes
And the Best and Worst Foods on the Planet!
The Books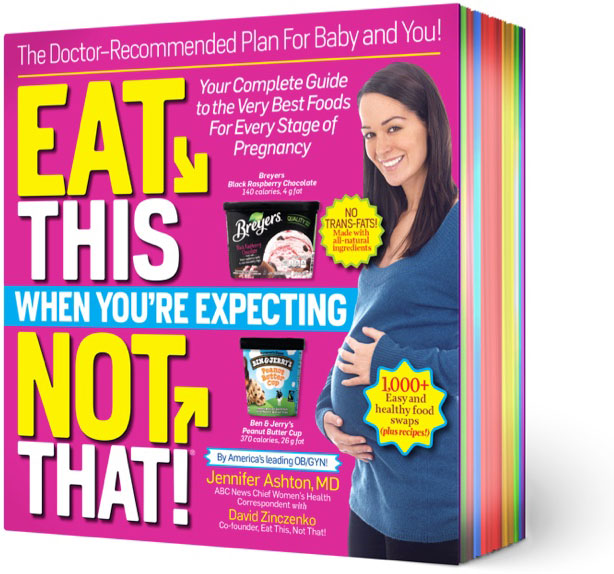 The Books
Eat This, Not That! books have sold 8 million copies, with the latest, Eat This, Not That! When You're Expecting, written by Dave Zinczenko and Dr. Jennifer Ashton. Other titles in the series include Cook This, Not That!, Drink This, Not That! and Grill This, Not That!, as well as The 7-Day Flat-Belly Tea Cleanse.